Driftloss - Derealization cassette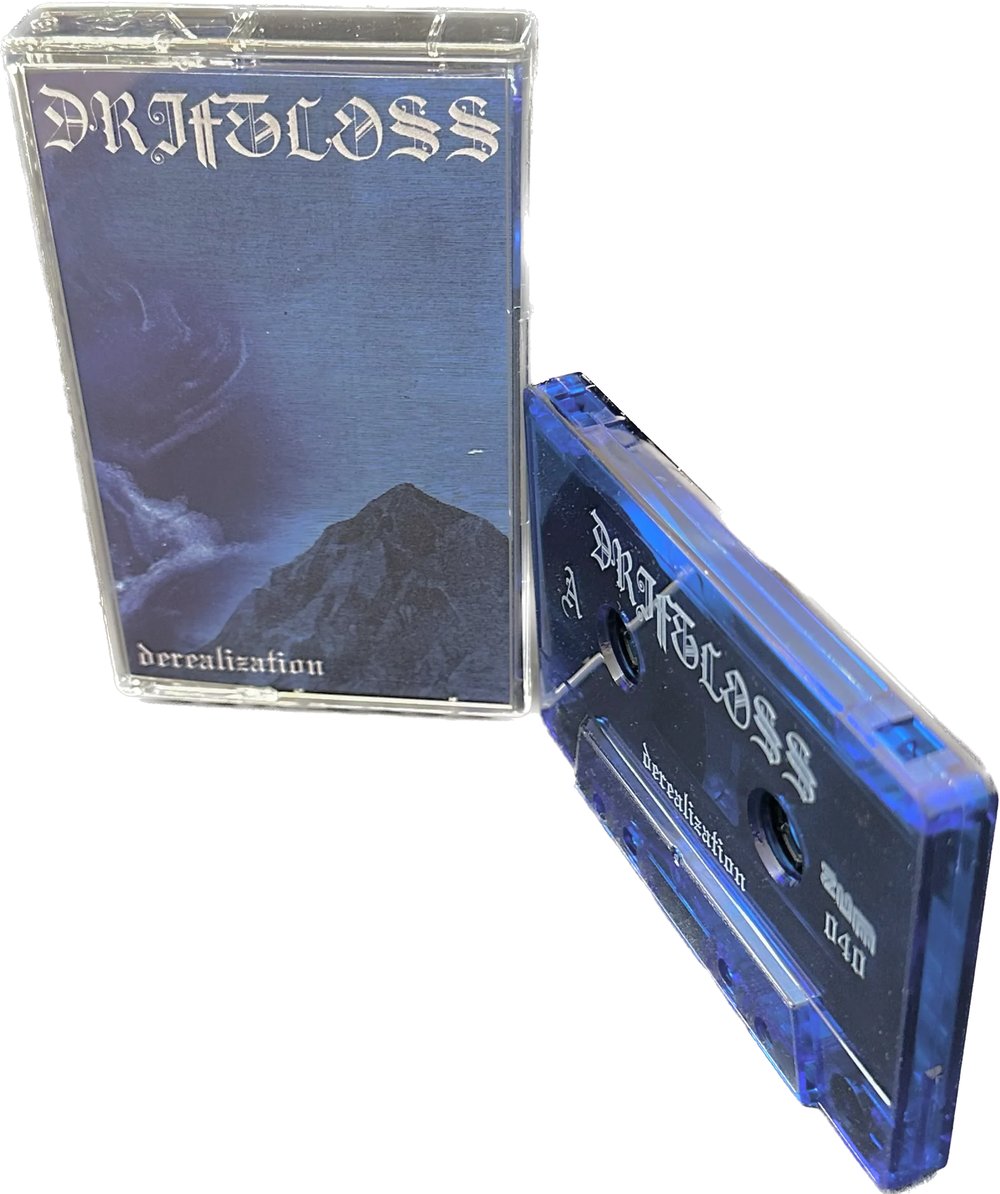 First physical manifestation of the synth duo Driftloss, who've released three Bandcamp-only albums during lockdown.
Derealization is the third album and according to Marc Kate his favorite.
According to Colin Marston : "After I heard Marc's records '00' and 'Deface' it seemed like we should collaborate on something abstract!"
MK: My share of the sounds usually come from my Prophet 12 synth playing through guitar pedals into an Orange amp. Sometimes it's my modular synth. Sometimes it's plugins if I want a sound that I can't get from hardware. I also do a lot of time-stretching to play with duration.
CM: I think of my main instrument in this band being the Simmons electronic drums (SDS V and SDS 8), but I also play keyboards and sometimes guitar and Warr guitar. The Simmons drums are the old analog synth versions with the hexagonal pads, which I play with normal drumsticks.
Marston is a prolific musician and recording engineer who has been in the bands Krallice, Behold...The Arctopus, Dysrhythmia, Groeth, Paroxysm Unit, and Gorguts. Kate is half of Zum's synth and drum doom duo My Heart, an Inverted Flame. They live in San Francisco and New York.
Narcoleptic and hauntological, inflected with frenetic electronic percussion.
Vaporwaved Klaus Schulze scores.